A year older
I turned a year older in October. I'm grateful for how far I've come and excited about the future.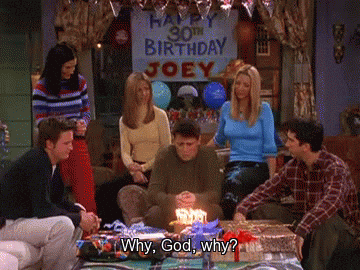 Accounting for Cryptocurrency
Cryptocurrency is said to be the future of finance or maybe part of the future of finance and in the world, today innovation often leads the way as regulation tries to catch up, this is the case of cryptocurrencies. Working as an Accountant at a digital assets exchange — a platform for trading cryptocurrencies — meant that I had to spend a significant amount of my time trying to understand how to account for cryptocurrencies as that space is still new and unregulated. I should dedicate a separate post to this topic.
Books Read
As usual, I tweet about books that really have an impact on me because I hope other people get to read it and also to give feedback to the authors that they did an amazing work. I was on a row the week I read this books, it kinda happens like that sometimes.
A music concert
I like spending my weekends indoors but of recent, I've been trying to attending more events just to have different experiences. Attending Johnny Drille's first concert was fun and emotional, I'm happy for far he has come. I admire him because his sound is different and he's chosen to stick to clean lyrics.
MailChimp's Unconventional Journey
In a world that seems that everyone has to raise investors money to scale businesses, reading about the story of MailChimp was inspiring.
Winners & Losers
I enjoy watching Prof Galloway talk about what's happening in the business world, it's witty and ingenious.
TEDxLagos Videos are Out
Being a member of the TEDxLagos 2018 Team that worked tirelessly to make the event a reality, I'm excited that the videos are out, I've seen all and my fave is still The significance of an enabling environment for those with disabilities by Temitope Okupe
Startup School
We're done! It was a great experience. I'd miss waiting back at the office every Tuesday evening to be a part of the weekly video calls. It was great learning about what other people are building and how they are building, I'd still stay in touch with the community.
On Suno, I'm excited that we're making progress…a new website mockup was created, development of the platform is to commence this November.
Shows
I did start watching this interesting show recommended by Douglas Kendyson. It's about an atheist's life is turned upside down when he is "friended" by God on Facebook.
Hello, November